Mexican Bikers Provide Aid to Earthquake Victims in Unreachable Areas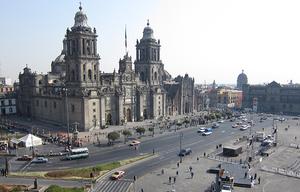 As the final aftershocks faded away, Mexican bikers gathered in the wake of the massive September 19 earthquake in Mexico City to provide assistance in getting food, water, medical supplies, engineers, and first responders into hard-hit areas of the city that larger vehicles couldn't reach.
According to MotorcycleCruiser.com, rider/photographer Santo Anaya helped gather fellow motorcyclists from around the city and surrounding areas to provide aid and assistance to those injured and displaced by the disaster. With roads damaged and clogged with cars and trucks moving to safety, motorcyclists were able to reach many victims with relative ease.
"Our chaotic city suddenly was taken by motorcycle crews, packs, MCs, small, medium, oversize, all types of bikes were moving doctors, rescue teams, water, architects to check damaged buildings, moving tools and everything," said rider Santo Anaya. "Sadness and happiness sharing the same moment. The smell of gas among us, flags, and songs—yelling at the same time, "MEXICO!!! MEXICO!!" Incredible that this disaster shakes our country in a positive way. I hope that this energy remains the longest time as possible, so let's keep riding and, as I believe from the bottom of my heart, let's clean our soul with the wind."
Read more from Ride Apart.
---
Share this post
---
---