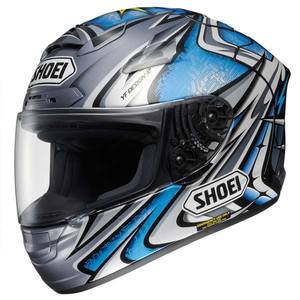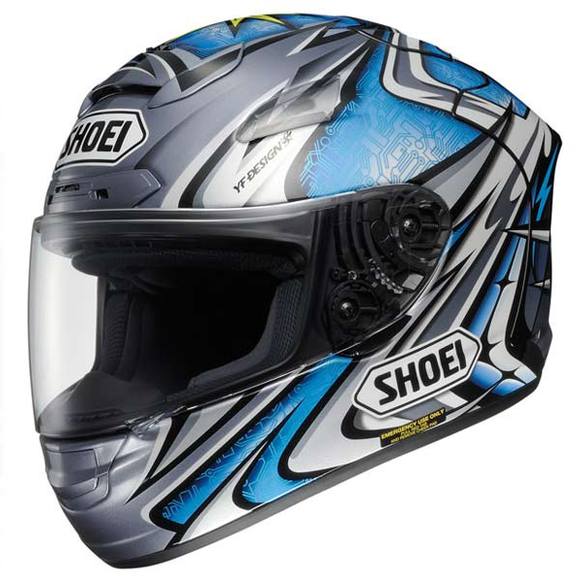 Shoei X-Twelve Daijiro Memorial TC-6 Helmet
Shoei X-Twelve Daijiro Memorial TC-6 Helmet

The demands that a world-class racer puts on his or her equipment may be second to none, but that hasn't stopped SHOEI from producing a pure racing helmet that can also meet the needs of today's performance-driven enthusiasts. Born from racing, the X-Twelve combines integral feedback from professional racers around the globe with SHOEI's 50 years of helmet building experience, the very latest in technology, and the most advanced materials known to man. Track certified by the fastest riders on the planet, the X-Twelve's innovative features unite to form the most progressive racing helmet on the market.


Q.R.S.A. (Quick Release Self-Adjusting) Base Plate System

SHOEI's Quick Release Self-Adjusting (QRSA) base plate system includes a locking mechanism

Allows you to switch from clear to tint in a snap

No tools, no hassle, no problems!

Simple shield release and attachment, and shield preset lever

Patented new spring-loaded technology featured in the QRSA eliminates the need to adjust base plates for proper sealing.

The spring-loaded base plates ensures a wind and waterproof seal.

CW-1 Shield

Wider and taller than the CX-IV that it replaces.

Protects riders from 99% of the sun's damaging UVA and UVB rays

Three-dimensional injection-molding process ensures distortion free vision.

Works in conjunction with SHOEI's optional Pinlock system to deliver fog-free vision.

The new CW-1 Pinlock lens is larger, and offers fog-free viewing to the very top of the helmet's larger eye port.

AIM+ Shell Construction (Snell M2010-Approved)

SHOEI's proprietary AIM+ technology combines fiberglass with organic fibers that are so strong they can only be cut with a laser.

Stronger, lighter shell will absorb and distribute the force of an impact safely and efficiently.

Aero Edge 2 Spoiler

Helps minimize lift at high speeds

Increased negative air pressure improves exhaust performance to help ventilate the helmet.

Ventilation System

Features five (5) intake and ten (10) exhaust vents, making it the most aggressively ventilated helmet SHOEI has ever produced.

New Side Extractor Vents developed by our MotoGP racing service help clear warm, humid air from the racer's face.

Dual-Layer EPS Liner

Dual layer liner yields enhanced impact absorption by adjusting thickness and density in key areas

Inner liner features air channels for efficient cooling

Impact-absorbing EPS liner throughout the entire chin bar

3D Max Dry Interior System

Fully removable, washable, and replaceable 3D Max Dry liner.

Max Dry material has been proven to absorb and dissipate sweat two-times faster than traditional nylon interiors.

Interior components are three-dimensionally shaped to match the contours of a rider's head.

E.Q.R.S. (Emergency Quick Release System)

Mechanical tabs disengage cheek pads for easy removal by emergency medical personnel.

Helmet can be removed with minimum load to rider in emergency situations.
---
We Also Recommend